Registering Starry Night Pro Plus 8 (Instructions are the same for all V8 programs on PC and Mac):
After your purchase, you will receive an email "Registration and Download Details." You will find the following information in this email:

After Starry Night Pro Plus 8 is installed, you will see the following window when you open the software: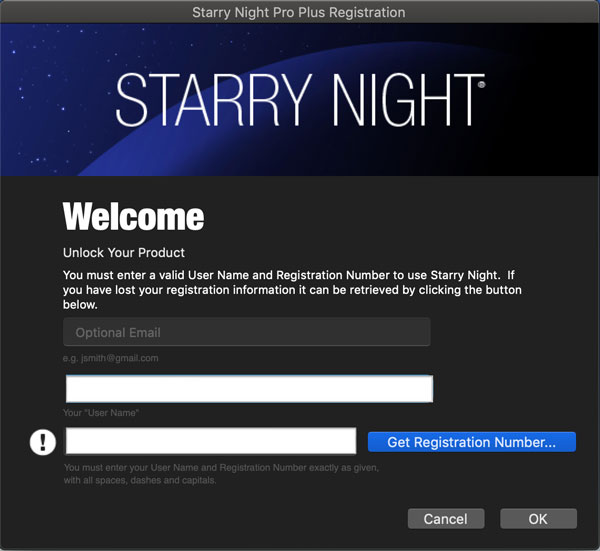 If you enter the correct registration information in the window, a white checkmark will appear, and the "OK" button will become visible. If you enter incorrect User Name and Registration Number, then you will only see the option to "Quit."
Please ensure you enter both the name and number exactly as you see them in the Registration and Download Details email.
You must enter the User Name from your Registration and Download Details email. Note that it is case sensitive. Copy and paste both your user name and registration for best results. This avoids any possible ambiguity reading letters as numbers and vice versa.
The email field is option, no required.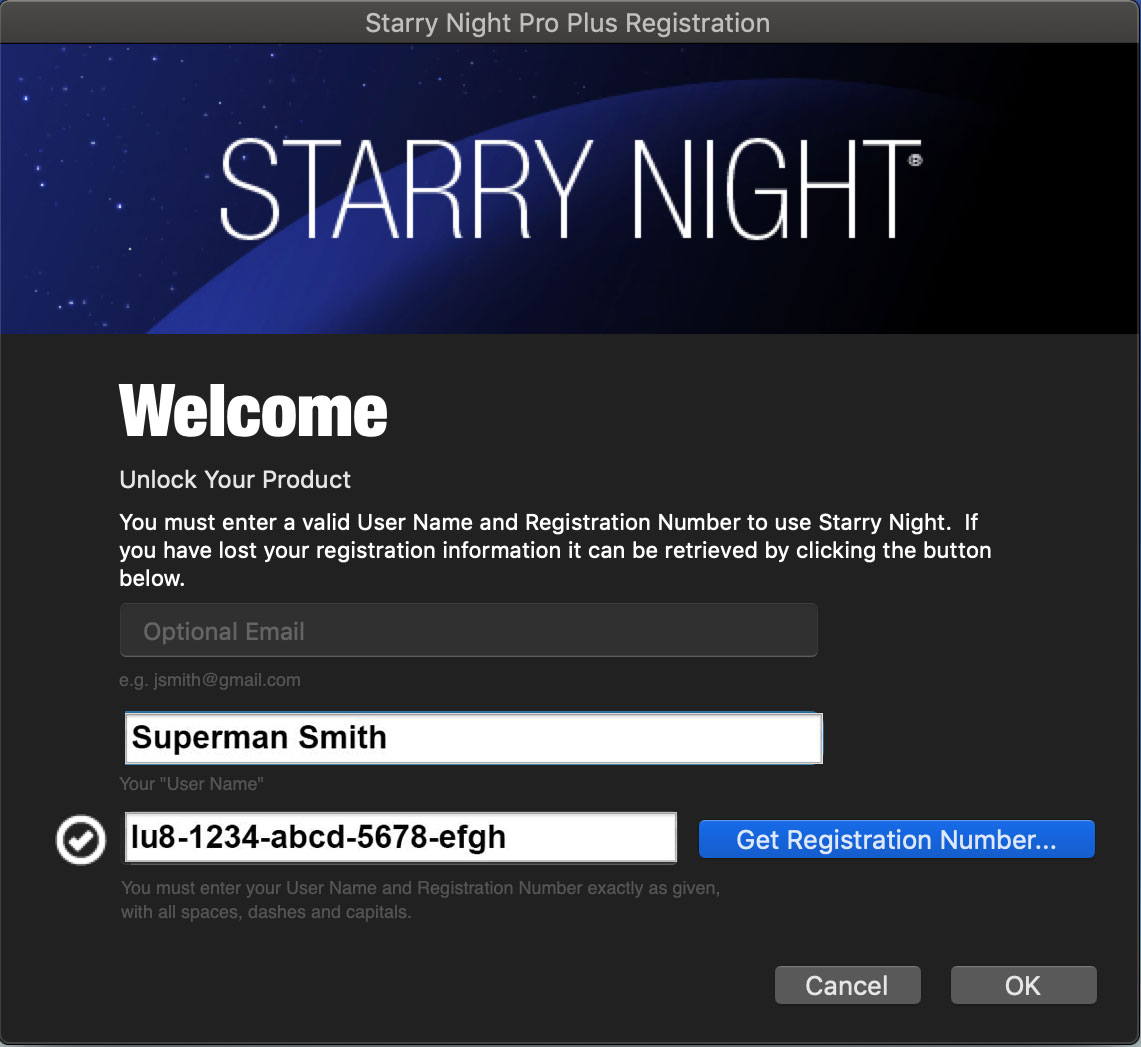 If you do not see the white checkmark, please carefully re-read the article. You will only have the option to "Get Registration Number" if you are installing from a disk. This will take you to a webpage to sign up, and then the registration information will be emailed to you. This option is not available if you are installing from a download.